For all those adventure seekers out there, we have plenty of activities to get your adrenaline going. From mountain climbing and loop walks to surfing and fishing, Sligo has all you need for your next adventure.
Explore the land and hear of the myths and legends of Sligo with Seatrails. Ran by Auriel Robinson, an archaeologist and experienced guide, Seatrails offers guided walking, horse riding and customised tours. You will be introduced to the coast, countryside and mountains of Sligo and learn about archaeology, geology, mythology, local history and natural/wilderness habitats. There is a range of tours available and listed on her website to suit families and friends traveling together or independently. For more information visit www.seatrails.ie.
Take to the Water in nearby Enniscrone and Easkey which are well known Surfing hotspots. Experience the Wild Atlantic Way with an exhilarating surf session or try out Stand Up Paddleboarding with Harbour Sup n Sail who offer group or individual sessions with fully qualified instructors.
Make a break for the Sea and book a day trip sea fishing with Offshore Watersports Mullaghmore who specialise in scuba diving, sea fishing and marine services. A fantastic experience and a memorable day out for everyone.
Pack your hiking boots and climb the famous Queen Maeve Trail, Knocknarea Mountain. The summit rewards you with spectacular views of Sligo as well as the cairn of Queen Maeve. The mountain is steeped in Neolithic history with evidence that the area was a place of large activity around 3400BC.
The Keash Hill Trail is a hillside trek that leads to caves where Ice Age animal remains have been found. The climb can be steep, but reaching the 17 caves located on the western side of the mountain is worth it.
Knocknashee is a beautiful hilltop fort which is also known as 'Hill of the Fairies'. Work has recently been completed on the Knocknashee Walk making it easier to enjoy this beautiful attraction. Michael Guilfoyle of the The Irish Times spoke of Knocknashee as "just one among many walks and other opportunities for outdoor activities in storied south Sligo, an area that will well reward a lengthy visit."
Read full article here.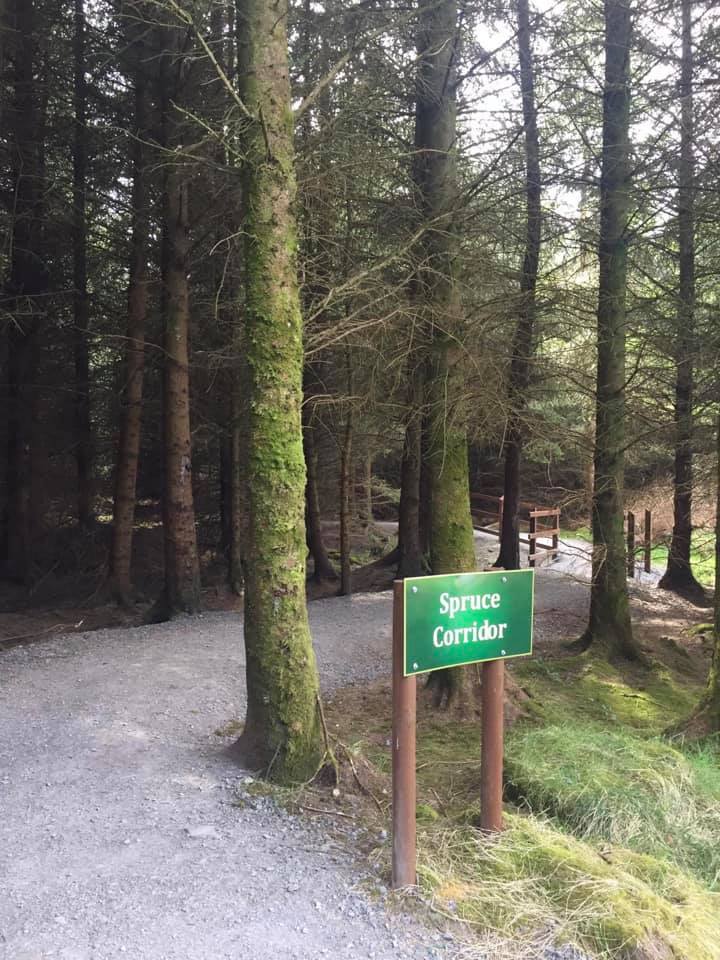 We are also fortunate to have so many walks and trails located nearby for our guests to enjoy. Tubbercurry Forest Trail, Ballymote Heritage Trail, Lough Talt and Lough Easkey are all within a short distance and ideal for a relaxing stroll before dinner. Or if you plan to head out for the day exploring, let us know and we can organise a gourmet picnic for you to enjoy.
Our location in Tubbercurry, Co. Sligo is ideal for you to use as a base to explore the famous Wild Atlantic Way. We are just a short car journey to the six discovery points in Co. Sligo and 20 minutes from Ireland West Knock Airport. Sligo is also the closest point along the Wild Atlantic Way from Dublin.
There is so much in Sligo for your next adventure and we are happy to provide more information and advice to make your next visit a memorable one.