Experience the Ox Mountains From Stunning Heights and Mysterious Depths
Cawley's of Tubbercurry and Wild Wet Adventures have joined together to allow you to experience the Ox Mountains from stunning heights and mysterious depths – three options:
1. Fort Walk Experience
(Medium Grade) Our guides will introduce you to a fort in a dramatic south Sligo location off the beaten track and enthrall you with tales of its history and folklore. You will be stunned by the views of the surrounding country side. We can combine this with a visit to a religious settlement and or perhaps a souterrain, experience the Ox mountains above and below ground.
2. Mysterious Cave Experience
(Medium Grade) Experience the mystery and beauty of our hidden cave gems in south Sligo. Our informative guides will regale you with tales, folklore and the history of the long-forgotten past of these limestone caves. Can be combined with a visit to a passage tomb cemetery.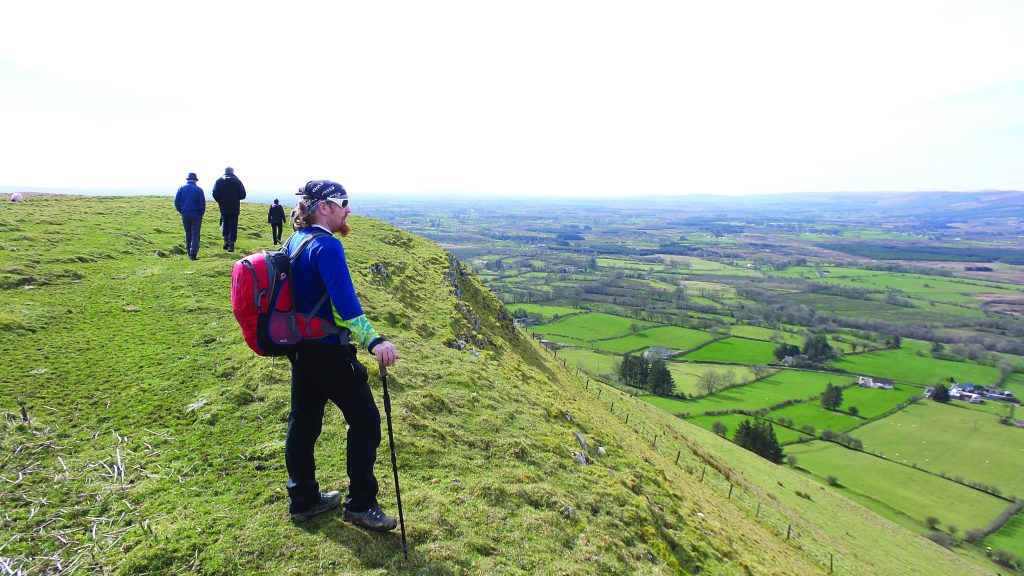 3. Megalithic Experience
(Easy Grade) Explore some of the oldest and well preserved megalithic passage tombs in Ireland with our guides. This Neolithic plateau also boasts one of the earliest known Neolithic villages in Ireland and the views are also stunning.
Venue: Ox Mountains and Tubbercurry.
Booking: call us on 071-9185025
Price: Half day walking discovery package with three course lunch €55. Full day package walking discovery package with three course lunch €85.
Full tailored packaged available.
"Hiking and outdoor adventure travels definitely build up an appetite and Sligo Food Trail has both sides covered…" Read more of this review by Jennifer of Sidewalk Safari here.
"South Sligo is a special place. It's a land of pretty and peaceful villages, mysterious caves and tombs, wild rivers and lakes, and limestone and granite hills…" Read more of this review by Michael Guilfoyle of The Irish Times
here
.