Exploring and discovering Sligo
The best way to discover Sligo is to spend a day walking and exploring through it's beautiful landscape. Upland, woodland, coastal, lakeside or rural – Sligo has a walk to suit your preferences and abilities. The Sligo Walks website has up to date news on the different trails along with information on the various walking clubs in Sligo and the North-West region.
The Sligo Spring Walk Series will take place over a 4-week period commencing in early February. There are a variety of walks planned and newcomers to walking are particularly welcome. All walks are along defined trails and walk leaders will lead the walks at a pace appropriate to the fitness level of the group. This series is designed to give people the opportunity to explore some of the many wonderful tracks and trails throughout County Sligo and the North-West.
Week 1
Wednesday 7th February – Killaspugbrone Coastal Trail, Strandhill
Friday 9th February – Slish Wood – Innisfree Forest Trail
Week 2
Wednesday 14th February – Benbulben Forest Walk
Sat 17th February – Union Wood to Union Rock Trail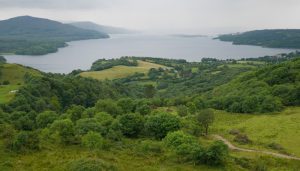 Week 3
Wednesday 21st February – Devil's Chimney
Friday 23rd February – Mullaghmore Head Costal Trail
Week 4
Wednesday 28th February – Lough Talt – Gorterslin Walk
Saturday 3rd March – Sligo Way from Union Wood to Lough Lumman
For more information see – sligowalks.ie